TUNZA 2006
I've signed up as a volunteer for TUNZA 2006 which being held on 26th-30th August 2006 in Putrajaya.
Tunza means "to nurture or to treat with care and affection" in Kiswahili, (An African language)
The Tunza International Children's Conference is the largest United Nations event for children to discuss and learn about their rights and responsibilities regarding the environmental, as well as meet children from other parts of the world.
The Conference is for children between the ages of 10 to 14. Participants are nominated by their schools and community organizations.
The Tunza International Children's Conference provides a unique opportunity for children to present their environmental projects, inspire each other with their environmental work, become active environmental citizens and to contribute towards the future of our planet. The Conference also enables children to question environmental experts and challenge the governments and the peoples of the world to seriously address environmental concerns and issues.
Over the years, the Conference has nurtured several active environmental groups who have been recognized for outstanding environmental achievements.
I met lots of people, learn about their culture and i listen and learned to their ideas and what they did in order to make the earth better.Oh! and yes they are all children who talked about this environmental issue.During the conference children will attend workshop which handle by the people from UNEP who are the speacialist about the environmental education.Ooo yeah the field trips too :D. When i was there im assigned to assist in two workshop the "earth treaty program" and "saving marine turtles".
Ok dah malas nak type :D boh gambar je la..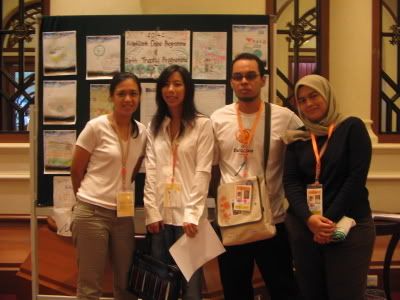 sheera,genevieve,seth and moi.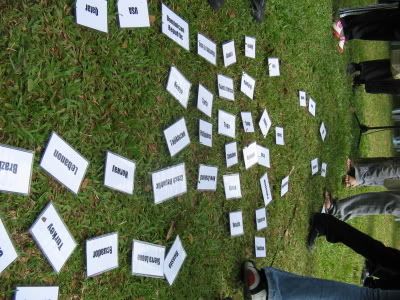 Tree planting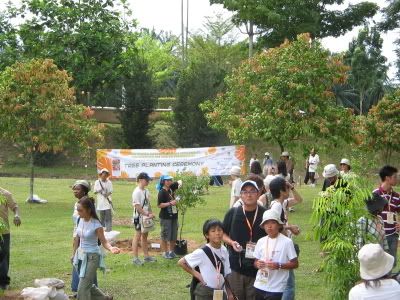 Saving marine turtles workshop :) Robert explaining about the turtle life cycle.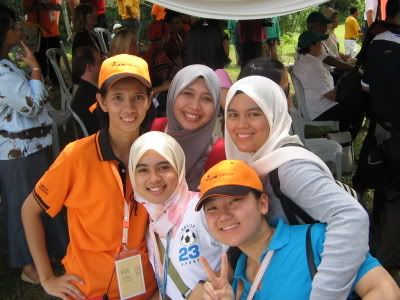 Part of UEM GROUP Volunteers "We're Rock!!!"